Shaved Asparagus Salad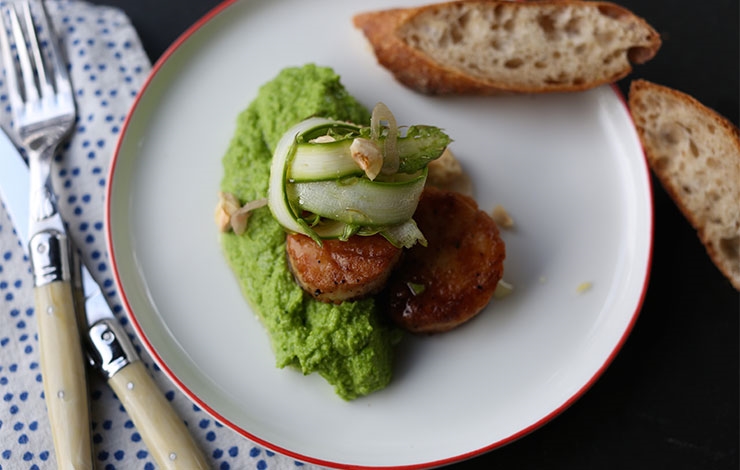 We rarely eat raw asparagus and it is a real treat. Here the dressing acts to soften the crunch just a bit, while the hazelnuts and lemon zest add quite a bit of interest. This is a place to use your pickled shallots. Search for the fattest asparagus you can find, it will make the shaving much easier.
Ingredients
Serves
Asparagus

10

spears

the thicker the better

Lemon

1

Hazelnuts

1/4

cup

toasted, chopped

Pickled Shallots

1 1/2

tbsp

Tarragon

2

tsp

chopped

Salt

1

tsp

Black Pepper

Olive Oil

1

tbsp
Preparation
Shave the asparagus. Using a vegetable peeler, thinly shave the asparagus into long, thin strips. Transfer to a bowl.

Juice and zest the lemon over the asparagus. Add the rest of the ingredients and toss to combine. Crack fresh black pepper over the asparagus. Taste for seasoning and adjust.
Details
8 Free Recipes
50 Recipes Total
Unlock the complete Giusto Medi Diet and add this recipe pack to your collection of recipes!